You're almost there! Just fill out the registration form below and get instant access to our Salary & Benefits Guide.

If you already have an account with Nexus Negotiations then please login before entering your payment information.
---
Salary & Benefits Guide Includes:
An Introduction to Salary Negotiations
Know Your Interests – What Do You Want?
Know Your Alternatives – What Is Your Backup Plan?
Know The Timing – Don't Negotiate Too Early or Too Late
Risk Reversal – The Secret To Securing A Raise
Salary Negotiation Planner – Plan For Success
Email Templates – Get The Conversation Started
Plus Get Access To The 7 Elements Of Negotiation
Interests – The Motivations Behind Every Negotiation
Options – Determining What's Possible
BATNA – Best Alternative to A Negotiated Agreement
Legitimacy – Using The Right Criteria
Communication – Sending The Right Messages
Relationship – Maintaining A Human Touch
Commitment – Getting The Deal Done
Payment Security
Our site uses SSL encryption and we use PayPal and Stripe to protect your credit card.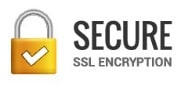 Try It Risk Free – 100% Satisfaction Guaranteed Or Your Money Back!